Library Use and Research Consultation
The FMT is a reference library and archive, meaning that all the documents are available within the building. Users can read, copy or scan material locally.
Our library and archive are open to everyone and users come from varied backgrounds: academic researchers, journalists, students or any kind of people interested in our collections.
Opening hours are from Monday to Friday from 10 am to 5 pm. Please make an appointment in advance and provide some information about the topic of your research / interest.
A 5 Euro service fee will be charged per visit which includes individual advice, preliminary research and an introduction to our catalogues.

We are looking forward to seeing you!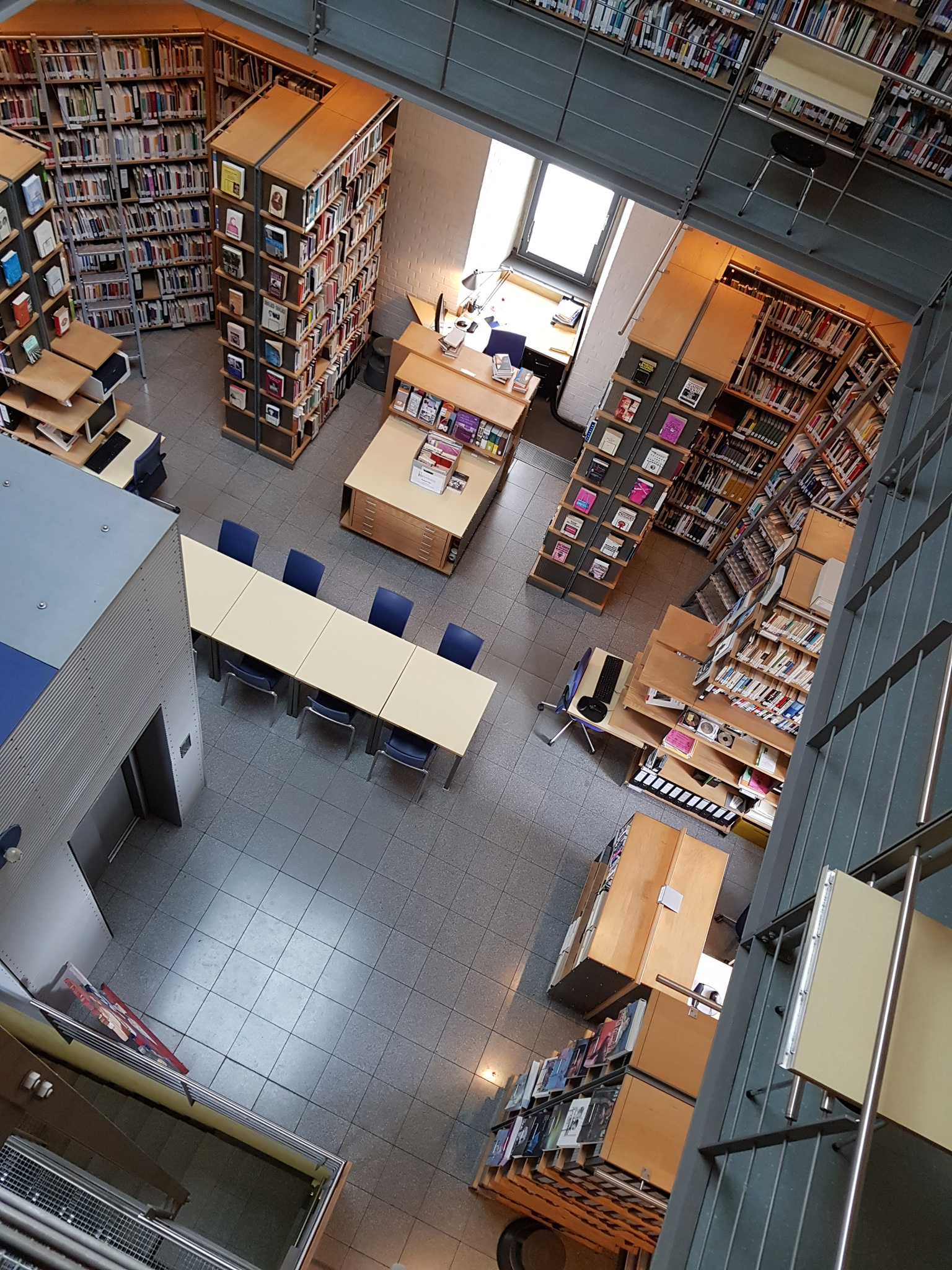 How do I prepare for the visit?
State your preferred appointment and research topic.
You may consult our online catalogues in advance.
Please do not forget to take 5 € service fee with you.
Useful devices:
Notebook and phone
Frequently Asked Questions: Why is there a fee?
The FMT (FrauenMediaTurm) is a non-governmental institution (NGO) and reliant on donations and volunteer commitment. Nevertheless premises, technical equipment and salaries are to be payed – moderate service fees contribute to the maintenance of our collections.
May I use information from the FMT-Website?
Information may be used for non-commercial purposes unless indicated otherwise.
Please cite FMT as source (CC BY NC 4.0). Commercial usage of images and texts only upon written request and in adherence to copyright law.
What can I do, if I would like to visit the Tower?
You may register for a guided tour.